Click the icon to hear a short compilation. It may take a few seconds.
---
Billy and the Showmen are based in Greenwich, CT, and can be seen in clubs throughout the southwest Connecticut / New York area. For information, or if you'd like to be included on the Showmen mailing list, contact Billy Frenz
---
Billy and the Showmen's R&B Revue website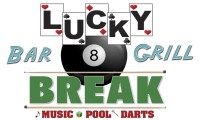 Friday
September 30, 2011
268 Atlantic Street
Stamford, CT
(203) 327-9911

Two Shows: 9:30 and 11:30 pm.

Parking is at the parking lot at Bell St and Behind the furniture store on
Atlantic after 9 pm.